We're thrilled to announce that Dr. Christine Figgener, Director of Footprint Foundation is the ambassador for World Cleanup Day 2020.
"I am so excited to be named an ambassador for World Cleanup Day 2020! Being mentioned with the likes of Jane Goodall (previous World Cleanup Day supporter) is something I do not take lightly and I am thrilled to get the word out about World Cleanup Day this year," said Figgener.
World Cleanup Day 2020, the largest annual cleanup event that tries to mobilize 5% of the world's population to go out and clean part of their communities, beaches, and outdoor spaces from plastic every third Saturday in September. The event is meant to raise awareness about the issue of plastic pollution in our environment and motivates people to actively combat pollution. Dr. Figgener joins the ranks of Dr. Jane Goodall and Jack Johnson, who have ambassadors of the event in the past.
"We are so proud of Christine to be nominated Ambassador for World Cleanup Day 2020. As Director of our Footprint Foundation, Christine has been incredible in spreading awareness about plastic pollution and we can't think of anyone better to be ambassador for World Cleanup Day for this year," said Footprint CEO, Troy Swope.
This year's event falls on September 19th and we hope that you will join us. You can find a cleanup event near you here facebook.com, or you organize your own cleanup within your social bubble. Don't forget to post pictures on social media with hashtags #footprinthero#letsdoitworld #worldcleanupday. Always remember to social distance and wear a mask!
Learn More on www.worldcleanupday.org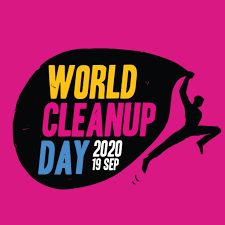 About
Footprint
Footprint has a clear vision: eliminate
single-use and short-term use plastics. Footprint designs, develops and
manufactures technologies that are biodegradable, compostable, and recyclable.
We make it easy for companies to switch out of plastic to preserve our future. We love our oceans and
our planet, that's why we are revolutionizing industries to eliminate plastic
pollution. The company was founded by former Intel engineers Troy Swope and
Yoke Chung and employs more than1,200 people. In 2019, Footprint was announced
a winner of the prestigious NextGen Cup Challenge for its Plant-based
alternative manufacturing process for making cups and lids. It has already
helped eliminate over 60 million pounds of plastic. The company is based in
Gilbert, Ariz. For more information and a complete portfolio of Footprint
solutions visit www.footprintus.com.
About World Cleanup Day
World Cleanup Day harnesses the power of people around the world to achieve incredible things by joining together. Its beauty lies in cooperation and collaboration: building bridges between disparate communities, and including all levels of society – from citizens to business, to government.
--0--
Media Contact
press@footprintus.com